First Impression: YES! WE CAN FINALLY PURSUE SHOLMES!
Coming into Sholmes route, I wasn't entirely certain what to expect, but I was certainly pleased romance was involved and we are given a chance to make decisions again. Back in the main game, I have always thought Sholmes was an intriguing character, so I was quite pleased by how endearing he was, and learn more about his backstory. Better yet, despite having gone through his own hardships and share of tragic backstory, his character wasn't consumed by doom and gloom like we had seen with Van's and Victor's, even with (Moriarty) Aleister being the source of his pain. Finding the right balance was probably one of the biggest factors why I enjoyed this route as much as I did.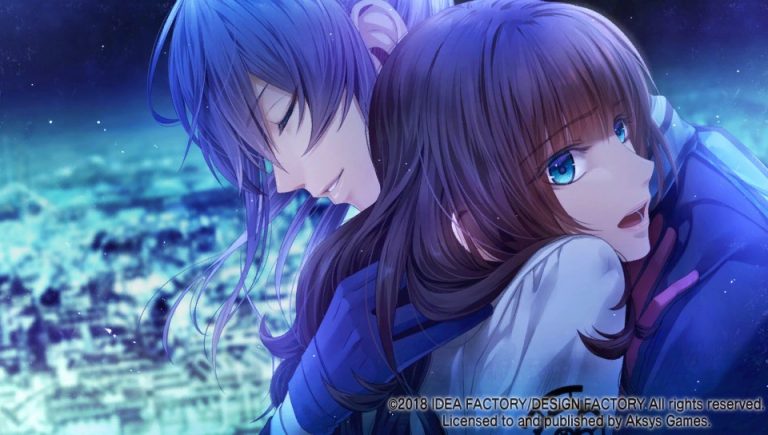 I fell for Sholmes the moment he took Cardia's scone and ate it. It was such a simple gesture, but the way he did it made my heart melt! It was so sweet! Sholmes reminded me of a combination of characters, in particular Victor with his guilt of killing Mary, and feeling like he didn't deserve to be loved or to be in love, Lupin who he shares that grounded, witty and caring personality, and possessed Saint-Germain's crisp ruthlessness whenever necessary. But what surprised me the most was how natural it felt whenever he held her. Amazingly, these two just clicked, and I especially loved the way he treated Cardia, and how he came to love her despite the considerably short period of time they have known each other. One of the main reason why it never felt forced to me, was probably because the two of them are like they kindred spirits in a sense they understood each other's pains of taking away the happiness of someone dear to them. For Sholmes it was killing Mary, Watson's beloved wife, and Cardia it was being responsible for Etty's mother, Elaine's death.
Another bit I really got a kick out of was how both Watson and Cardia came to the same conclusion of how wanted to go after Sholmes, not because they wanted to save him, but to punch him! The group's reaction and even Aleister's was hilarious, I couldn't stop laughing. I completely lost it with the way Cardia so savagely helped Sholmes onto his feet, only to slap him in the face right after he had just been whacked by Watson! Hahaha!
The conflict between Aleister and Sholmes more or less comes from the same place as Van's. Both Sholmes and Van were individuals Aleister perceived as kindred spirits, and wanted to drag them into the darkness he is in so he isn't so alone. The only difference this time was that Van was cast aside, and used as an additional source of interference against Sholmes.
I really enjoyed this route, and I liked the unexpected twists and turns of the ending, of how everyone ended up playing right into Aleister's hand. From triggering Van's hidden strength, (which I feared would happen when I saw him grouped up with them) to utilizing Finis' Pendant to awaken the Horologium, he had a plan and he wanted to drag Sholmes right back into the darkness with him.
However if there's one thing that was relatively unclear to me, and how they didn't quite explain any further one, was how they alluded Mary was somehow a victim of Hidden Strength. I don't know if it were the assailant who killed her, or it was actually her, but the circumstances were so ambiguous, it's difficult to pin point exactly what Sholmes meant when he said he "killed her to put an end to her suffering."
ENDINGS
NO. STOP THAT. THAT IS NOT OKAY! HOW DARE YOU![/caption]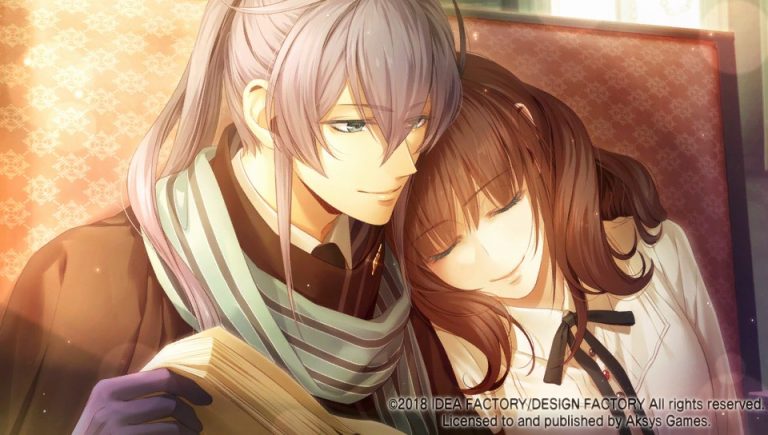 Happy End: Luckily Sholmes was able to remain grounded and pick up on a crucial hint that led him to finding the antidote on Cardia of all people. They stop the Horologium's awakening, and with Queen Victoria back in power, their names are cleared. Several months later, Cardia and Sholmes are now traveling to Wales to reach out to Etty. Although Cardia has yet to be cured of her poison, they are still very much in love with each other. Sholmes promises he will find the cure.
Normal End: Cardia asks Sholmes to kill her, and he grants her wish.
[FACEPALM. ARE YOU @#(*! KIDDING ME?]
---
Final Verdict: 4/5
It's bittersweet that Cardia couldn't have been healed of her poison at the end of this route, but I can understand why. With Van needing medical attention after having succumbed to Hidden Strength, Victor is preoccupied taking care of him, alongside Delly who is there to support Van in his rehabilitation. As for Lupin and Impey, since Twilight has been dismantled, they have since resumed their journey to locate Impey's stolen device. Saint-Germain on the other-hand, it wasn't made clear whether or not he is still at the mansion or just doing whatever. Regardless, with Cardia still a threat to Idea, and Victor seemingly having no time to proceed with his research, it seems Saint-Germain will have his hands full trying to protect her happiness.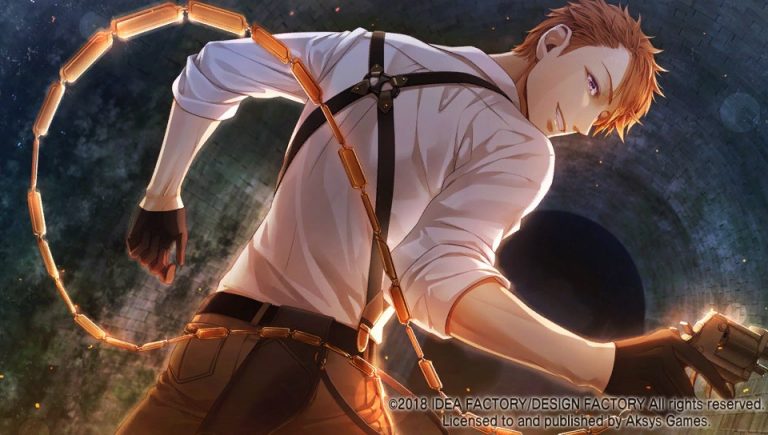 As for Watson, thankfully he survived, I don't know what I'd do if he died, to Van no less. I really adored his character, even fact I fell for him at first sight— until I learned he was already committed to his wife (who I thought to be alive at the time, until I realized, shit, she was killed, by Sholmes of all people).
Overall I absolutely loved this route and was engaged from start to finish. It is almost a shame that he wasn't included in the main game, but I shouldn't complain. I'm just grateful they even made this route for him.  I'm happy we were able to get his story and actually have a bit of romance. Even though we didn't get any kisses and stuff, I really felt their hugs were special in their own way and were still incredibly intimate, some even more than the other routes. I would say the first time Sholmes embraced her had to be my favourite. It was a really touching moment between them.
Here's to hoping Wintertide will be able to give us the much needed fluff we oh so desire, because damn it I really like Sholmes a lot. He just made it even more difficult for me to rank everyone!
➛ Read Code: Realize ~ Wintertide Miracles: Herlock Sholmes Review

Read More Code:Realize ~Future Blessings~ Reviews
➛ Code:Realize ~Future Blessings~ Abraham Van Helsing Review
➛ Code:Realize ~Future Blessings~ Impey Barbicane Review
➛ Code: Realize ~Future Blessings~ Victor Frankenstein Review
➛ Code: Realize ~Future Blessings~ Saint-Germain Review
➛ Code: Realize ~Future Blessings~ Arsène Lupin Review
➛ Code: Realize ~Future Blessings~ Another Story: Lupin's Gang