NOOOOOOOOOOOOOOOO!!!! KIRO PLEASE BE OKAY! FFFFF—- HE BETTER NOT BE DEAD OTHERWISE THERE WILL BE HELL TO PAY! HE'S MY PRECIOUS POTATO-CHIPS PRINCE DAMN IT! WHY IS IT ALWAYS MY FAVOURITE CHARACTERS THAT FIND THEMSELVES IN THIS DEATH FLAG SITUATION!?!?!?!?!? WHY!? THIS IS NOT OKAY!!!!! Well that explains why he was always at the top of the list. Gotta keep that angst track record alive…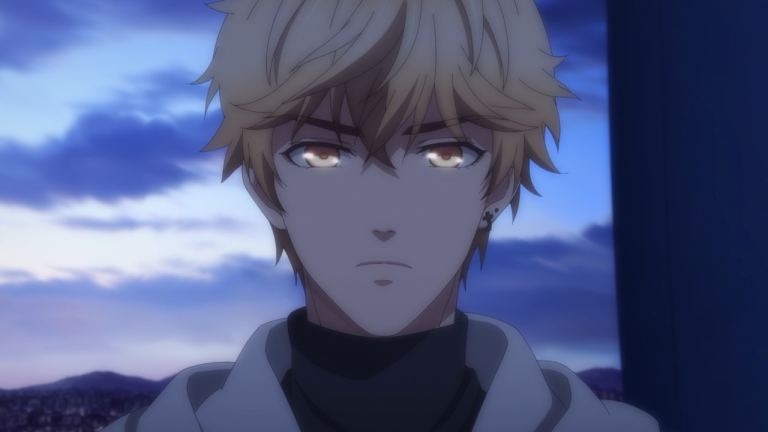 Despite the circumstances, I would like to hope he is not dead. There is after all, a way for him to survive, he may have pulled off Lelouch's infamous Geass of the power of absolute obedience" (from Code Geass) stunt of well erm, ordering the grunts to attack themselves/each other– which would be just as awful, if not more considering Kiro would rather not kill or hurt anyone if he could help it. It is a dreadful thing to think about… Let's just imagine he tells them to turn around and leave. But Kiro was willing to do whatever it took to protect the Heroine. It hurts me to think he may have been forced to do something like that as his last stand, and may very well be dead if he didn't. The fact we only heard a single shot is very concerning.
Honestly besides using his powers to enact an absolute order, the only alternative for potential survival is Gavin showing up on time to back him up and blow everyone away. The only reason why I have a little bit of hope for that is because of course, he showed up when the heroine threw herself off the tower with the help of a little breeze. Can't really blame her for not caring when she was falling, but it's still tragic nonetheless that it had gotten to the point where there she believes her friends and the world would be safer without her.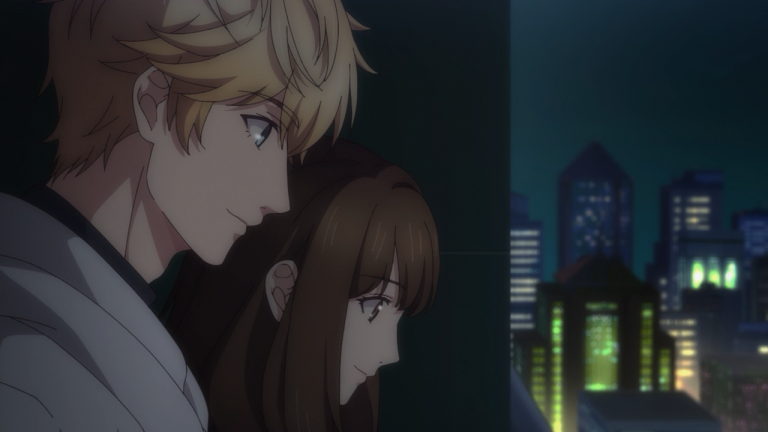 Putting my emotions aside, frankly speaking I found the first half of the episode rather dull. I suppose that's one of the drawbacks of relying on a Hacker Skill, there really isn't much to it. The highlight was really the conversation between them, the promise of visiting the cafe at the top of the tower when this is all done and over-with— AND YET I DIDN'T SEE IT AS A POTENTIAL DEATH FLAG DAMN IT BECAUSE IT WAS AN INNOCENT PROMISE AND WHEN KIRO IS HAPPY, I AM HAPPY!
The latter half where Kiro was pulling off all sorts of crazy stunts was far more exciting. Hell when he was thrown out of the window, I had no idea how in the world he was going to survive it so I was screaming, "GAVIN WHERE THE FUCK ARE YOU, CATCH HIM!". I was truly shocked when he actually managed to save himself, which makes him all the more impressive. On top of that, he even willingly threw himself out twice if it meant taking out that no-name Magnetism dude (who was actually quite clever). Though this time he actually had the assurance that there was somewhere for him to land. But that didn't mean he didn't get injured in the process. He most certainly did. Hell, it had gotten to the point I expected to see him bleeding, especially with the way he was struggling to climb up the remaining stairs, though I do also wonder if he was simply trying to keep his powers under control.
However what I found rather bizarre and kind of frustrating about this episode was how not once did the Heroine have any foresight of danger, which is kind of ridiculous when you think about it. Even if she had known Kiro was going to order her to lock herself onto the rooftop, forbidding her from letting anyone, including himself inside, the truth is not much probably would have changed.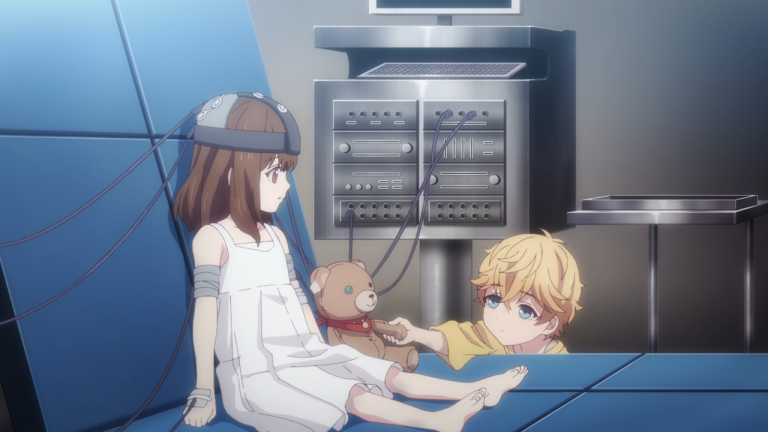 And at long last we finally got some more background on Kiro's past. I am a bit surprised we didn't get it sooner, but it's something I guess. It seems Kiro was in a similar situation as Lucien, where he may have been an orphan who was taken into Black Swan's custody at a very young age, if not earlier. He talked about how he never knew his own birthday, the inhumane horrors of being treated as merely lab rats for their experiments, and how they would be disposed of when they were no longer usable or ended up dead. It really gives you a lot of perspective and understanding of why he treats the their past memories so delicately, because really, it's not something he or anyone for the matter would want to remember.
This explains a lot why Kiro, (among those who knows her and was a victim of Black Swan's Research) deliberately chooses not to bring up their past. In fact he is very careful about it, probably because he intimately understands the pain and horrors behind it. And as much as he would like her to remember him, he would rather her not remember him if it means being spared from it. Of course if she were to bring it up then Kiro may be more willing to speak openly about it, but considering she has never pointed out they have met before, he is just going along with the flow, cherishing just being by her side and little bits of their promises being fulfilled, such as the promise she would give him candy once they get out of the facility.
That being said, I am a bit disappointed they didn't elaborate on their past a little more. I suppose it's a bit better than Gavin, who literally never spoke to the Heroine and only admired her from afar, but still it leaves much to be desired. I think I would have liked it if we had the chance to actually see more of their interactions, and we know there are some because thanks the photo of the two of them being hooked up together side by side.
Although both Kiro and the Heroine were able to successfully accomplish their task of destroying the EVOL amplification transmitter device, the damage has already been done, and Hades is gearing up for the next stage of the culling. In the mean time we are seeing Lucien reading data on this "Dream Vision System", which we ominously see how some people are not waking up. It makes me wonder if this is perhaps his way of enacting the evolution, by making people gain their powers through their dreams. Hard to say, I am still uncertain whether he and Hades are truly on the same page with the way they are going about their plans. As for Victor, he is finally back from the future and he is making preparations to make a counter attack to Black Swan's scheme.
Q____Q PLEASE BE OKAY KIRO! DON'T LET THIS BE THE LAST TIME WE SEE YOU!!!! Q____Q