I cannot describe just how upset and disappointed I am with the way things played out. God this really…. I guess that just goes to show how much I care about Daruizen's character…
Without a doubt, I know there will be many who are happy with how things turned out. And in all fairness, even I recognize there is an underlining message they are trying to send here: Don't sacrifice/hurt yourself to help others who have hurt you. So I know many will appreciate this bold decision, and that's fine! It is a good and strong message, nobody can deny that!
But I am one of those people who absolutely love Daruizen's character, flaws and all. He played a BIG part in why I was so engaged in this series in the first place. That's why I felt like they did him dirty, and I am devastated by this development to the point I actually cried. Don't judge me, I have already repeatedly made it clear he's my bias. So of course I have a lot of feelings about this.
As if it wasn't obvious already, fair-warning: This is going to be heavily Daruizen Bias— which may seem ridiculous considering how significant it was for the writers to make Nodoka go down this route that breaks the classic trend. But I can't change how I feel, so here we go.
Where do I even begin? The thing that aggravates me the most is the fact nobody even fucking tried to understand Daruizen, much less even try to peacefully communicate with him. For the entire series, I've been waiting, hoping that we would finally have the chance for the two to sit down and try properly communicating to each other. And if there was ever a an opportunity to do it, NOW WOULD HAVE BEEN IT. Precure has always been good about mixing in the grey area, but this time, where the hell is the compassion? Of all the characters, Nodoka had been given countless clues to Daruizen's behavior, but not once did she even try think to about why he behaves that way.
(SPOILER ALERT: HE HAS NOBODY TO TURN TO!)
AND DON'T EVEN GET ME STARTED ON HOW NODOKA EVEN SAID SO HERSELF THAT THE ONLY REASON SHE GOT THROUGH IT ALL BECAUSE SHE HAD PEOPLE SUPPORT HER!!!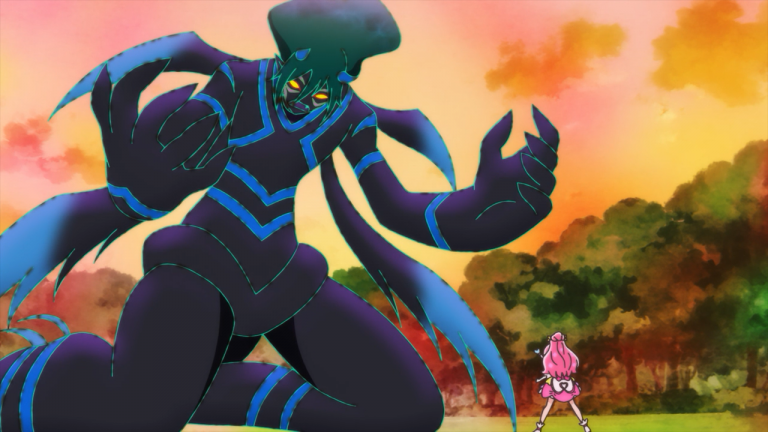 Look, we can all agree that Nodoka by no means obliged is to help him, and she should always put her own well-being first.
But it infuriates me  that she didn't even try to think about potential alternative solutions! Who said it absolutely had to be her body?
Seriously, you're telling me they couldn't have explored the potential alternatives? I would have been able to accept this outcome a lot better if Daruizen had refused to engage in a peaceful conversation about alternative solutions, but he wasn't even given the chance!
And look what happened! It was because he was driven into a corner, he knew it was do-or-die, so he took the risk of absorbing all the mega parts! Then even after he was purified, he wasn't completely erased and THEN THE KING ATE ABSORBED HIM!
GEE. TALK ABOUT THE LACK OF FORESIGHT OF POTENTIAL CONSEQUENCES!
The other thing that upsets me about this whole thing: Given the situation Daruizen was in, I think he would have been more than willing to hear Nodoka out on her questions and conditions. The questions she spat at him while they were fighting were reasonable ones: For how long would he be in her body? What will become of her? What will he do when he recovers? Those were the exact things I was expecting them to actually talk about. And you know what kills me inside? Daruizen had actually STOPPED MOVING when she said that. That means he actually stopped to think for a moment what that meant.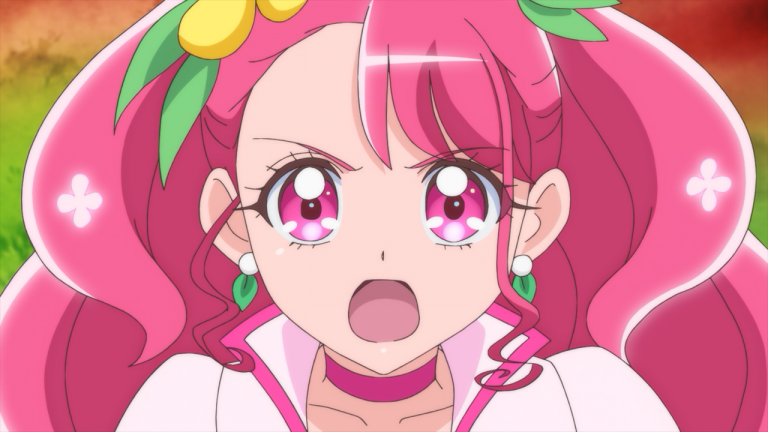 But no. Nodoka had no intention of giving him a chance to think about those things begin with. She already made up her mind before she even saw him in this berserk form.
So it was only natural that AFTER she told him she didn't feel like helping him, he went back to attacking. Like seriously, what do you expect? Of course he's going to try to save himself. Why should he just sit there to accept his fate? At that point I think it is only fair for Daruizen to fight back.
God this pisses me off. I can't believe they did that to him.
Not to mention, it's rather ironic don't you think? How Daruizen has always been looking out for himself for his own survival, and yet here we see Nodoka do the exact same thing- and then she has the audacity to go on an say, "We'll protect everyone's body and soul on Earth."
REALLY? The fucking hypocrisy.

If I wasn't so miserable right now I'd find it amusing that the King called her out on it. AND NO NODOKA. HE WAS NOT THE ONLY ONE WHO DRIVEN DARUIZEN INTO A CORNER. YOU DID TOO BY NOT EVEN TRYING TO TALK TO HIM. AS RESULT, DARUIZEN FELT HE HAD NO CHOICE BUT TO SAVE HIMSELF.
OH AND THEN SHE SAYS "DARUIZEN." WHEN HE GETS FUCKING ABSORBED.
A LITTLE LATE TO SHOW CONCERN FOR HIM DON'T YOU THINK?! JFC.
I swear to God, it feels like Latte is the only one here who seems to have a better understanding and potentially compassion for Daruizen at this point. She was the only one who expressed concern after having heard what he had cried out about how his body and soul is important to him too. After-all, that's exactly why he fought so hard to protect himself.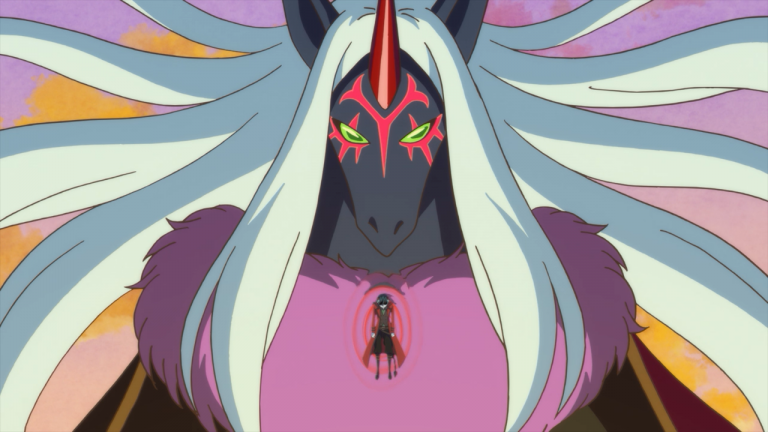 I don't know what will become of Daruizen at this point. The fact he managed to survive the purification by reverting to his original form prior to the upgrade gave me hope at first until the freaking King came around and absorbed him. I would to like to believe there's still a way to save Daruizen and even Guaiwaru (though I couldn't care less about him). It infuriates me that of all characters, it's Shindoine who is last one standing! I mean come, apart from her unwavering loyalty to the King has done little to nothing throughout the entire series. Even now all she's doing is gushing about him! This isn't what I meant when I said I wanted Shindoine to be given a proper chance to shine!
There are three episodes left. Three episodes. I honestly thought maybe if they had saved Daruizen they could have their talk next week, but NAH. Clearly that's not gonna happen. If anything, it looks like Asumi might be sacrificing herself (though the Healing Animal's arrival might help save her from having to resort to that.)
Frankly by taking Daruizen out of the picture this "early on" is a sure way to kill my interest, especially when he was treated in such a dirty manner. I am so upset that right now, there is a petty part of me that doesn't want to watch the rest unless I am sure he will be saved. I really don't like that they made this so black and white when there's so much in between. I just want my boy to be alive and happy damnit!
So depending on how I feel, I might just take next week off to cool off and watch the episodes back to back to see if they can turn things around for the better. Unfortunately right now, I'm not feeling good about the way things are going.