Intro: An alternative story based on the events that transpired after Finis' route in the previous game, Future Blessings.
Frankly speaking, I was expecting a lot more from this route. It wasn't that it was terrible, but it wasn't great either, and it most certainly not any better than his route in Future Blessings. I definitely felt like Impey's route shared a similar problem as Lupin's did in this game, where they didn't feature them sharing enough alone time with Cardia. Both of their routes suffered from time being eaten up by interacting with other characters instead, which frustrated me because even second counts right?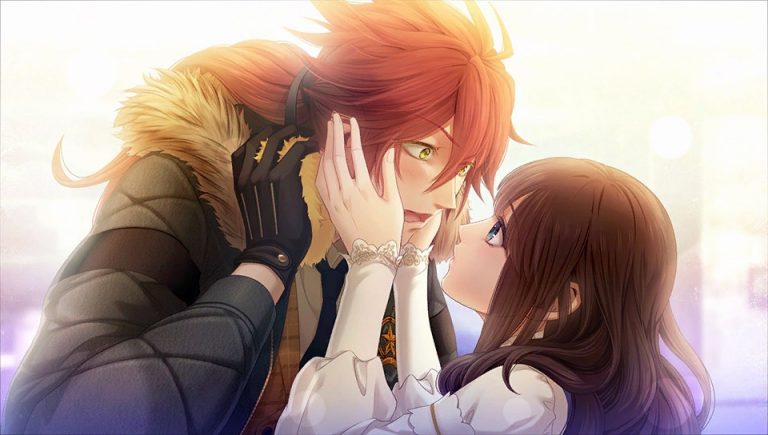 I was looking forward to it because I had been hoping we would get the much desired fluff I felt was left out of in Future Blessings, but instead we got an unexpected conflict with Impey becoming aware of the weight attached to the words "I love you". Of course that doesn't mean I didn't like the approach of having Impey realize how much those words meant to Cardia. In fact it many ways, it makes a lot of sense where we know (thanks to Lupin) how before and even after he had met Cardia, he was that type of guy who would scream "I love you" to just about every woman he crossed. Because he used it so carelessly without any real sentiment attached to them, be became incredibly self-conscious of his actions. This is why he couldn't respond to her confession right away, and with that explanation, it did make sense. And I must say, it was a really weird experience to see Impey hesitate expressing his feelings to Cardia.
But even so, I think I would have preferred more time with Impey spending time with Cardia, sorting out his feelings and how he should convey them other than him running off because he's so flustered with himself, and ended up consulting with Nemo of all people. (Surprisingly, the mad scientist actually gave him sound advice, and spoke normally for once!)
Despite the lack of romantic goodies, Impey himself had share of great scenes. One of my favourite was actually the flashback of when he and the others were bidding Cardia farewell at the station. I was happy to see the earnest side of him that I love, where he told her he is being calm so he doesn't put a damper on the special occasion of the start of her new life. I also loved they shared an intimate scene then, where he wiped her tear. I honestly wished we had a CG of that, it's a shame it wasn't included then. Like the others, although Impey didn't want her to go, he wanted to her to be happy, especially since she was starting a life with the only family she has life.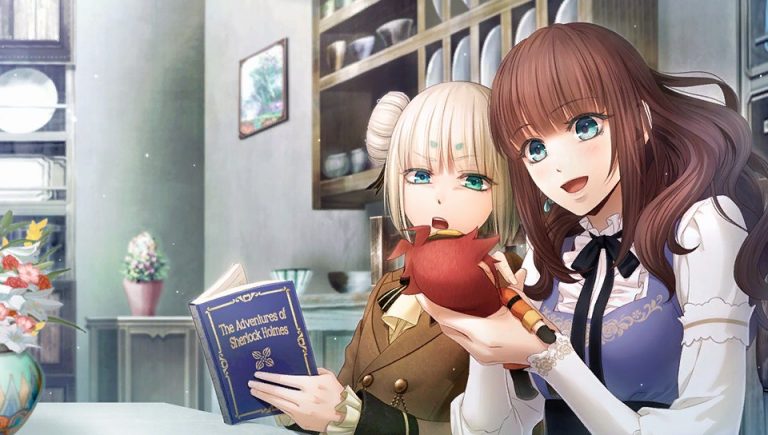 Another scene I really enjoyed was when Cardia and Finis opened his package, and found his doll featuring an audio message of the invite for the Christmas party, because OH. MY. GOD. Finis' expression when he saw it, was priceless, I almost fell off my chair from laughing so hard. Actually Finis had quite a bit of hilarious scenes in this route, especially whenever he would (mockingly) mimic Impey's outrageous confessions of love. Seeing this side of him seamlessly falling into the role as Cardia's little brother is what makes the Alternative Story setting worth following. It just makes it even more of a shame how saving Finis in the main game was never an option to begin with.
Final Verdict: 3/5
In all, this route was a mixed bag for me. There was some aspects I enjoyed, and others that I didn't. It is  unfortunate, but it looks like Impey was the one who got the short-end of the stick this time round.  It is a shame, because I wanted to see him and Cardia spend more quality time together, especially after finally fallen in love with him in the last game. Sure, we were able to see that again in this one, but it wasn't nearly enough to satisfy me. Impey deserves better.
At least we can always count on Impey having some of the most STUNNING CG of the entire game! Seriously I could stare at them all day! 
Read More Impey Barbicane Reviews
➛ Code: Realize ~Guardian of Rebirth~ Impey Barbicane Review
➛ Code: Realize ~Future Blessings~ Impey Barbicane Review
---
Read More Code:Realize Wintertide Reviews
➛ Code: Realize ~Wintertide Miracles~ Alternative Story: First Christmas – Arsène Lupin Review
➛ Code: Realize ~Wintertide Miracles~ Alternative Story: First Christmas – Abraham Van Helsing Review
➛ Code: Realize ~Wintertide Miracles~ Alternative Story: First Christmas – Victor Frankenstein Review
➛ Code: Realize ~Wintertide Miracles~ Alternative Story: First Christmas – Saint-Germain Review
➛ Code: Realize ~Wintertide Miracles~Epilogue: Finis Review
➛ Code: Realize ~Wintertide Miracles~Epilogue: Sholmes Review
➛ Code: Realize ~Wintertide Miracles~ Cantarella Review
➛ Code: Realize ~Wintertide Miracles~ Special Epilogue Review