It's difficult to put in words all of the things that are running through my mind at the moment. It is great that they at least covered one of the mysteries that we have been wondering about for some time, but I can't help but feel this show is about to end much sooner than any of us had originally anticipated. Though to be fair, given the current circumstances, it makes sense and would be a fitting way to do so. It's just unfortunate that they are glossing over some other things we would like to see further develop.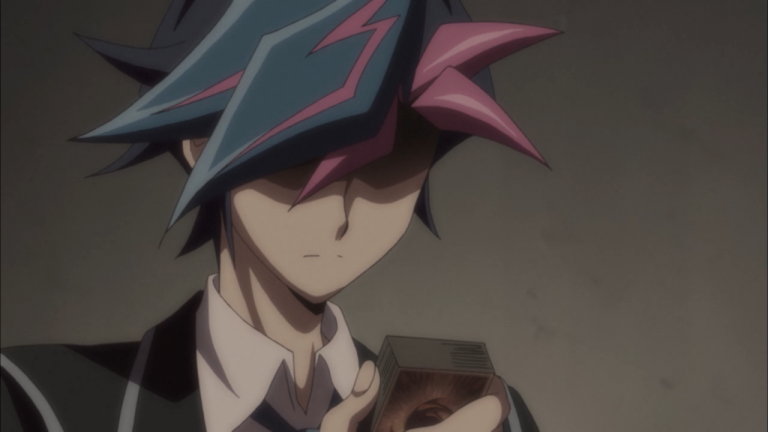 And that's precisely why I found the reveal of who was behind the Cyberse Deck to be a bit sudden. It took aback for a moment, but once it sunk in, it made perfect sense for Ai to be the one behind it. Thinking back, all of the clues have been subtly laid out to us. The most apparent one that comes to mind is the number of examples where not just Ai, but his fellow Ignis observing their origins in the shadows until they decide to confront them, such as Flame. And if that wasn't convincing enough, Ai's motive for quietly directing Yuusaku onto the path of revenge against the Hanoi Knights makes complete strategic sense as well. He needed a someone who too was impacted by the Hanoi Knights' activities, which makes Yuusaku, his origin the best one to do it. In fact, now that I think of it, it makes me laugh even harder now when I recall Yuusaku claiming Ai to be his hostage, when really, he was doing exactly what Ai had wanted him to do.
Was it cruel of Ai to do all of that? Yes, of course it was. But his decisions incidentally ended up benefiting Yuusaku in a positive way. By arranging him and Kusanagi to meet each other, he gave him not only a partner to rely on, but also a friend. When he gave him the Cyberse Deck, although he was fuelling him with revenge, it enabled Yuusaku to get the closure he needed to free himself from the past, but also bond with the very entity that was created through that traumatic event. And through that, amazingly, he was not only able to reconnect with the one who saved them all (Ryoken), but he was able able to start living again and form new relationships with other people, such as Aoi and Takeru.
And just as Ai had so much impact on Yuusaku, it was same the other-way around. Ai didn't expect to form the type of bond he and Yuusaku now share. They are friends who both gone through hell and back again, and this is what makes this situation so tragic.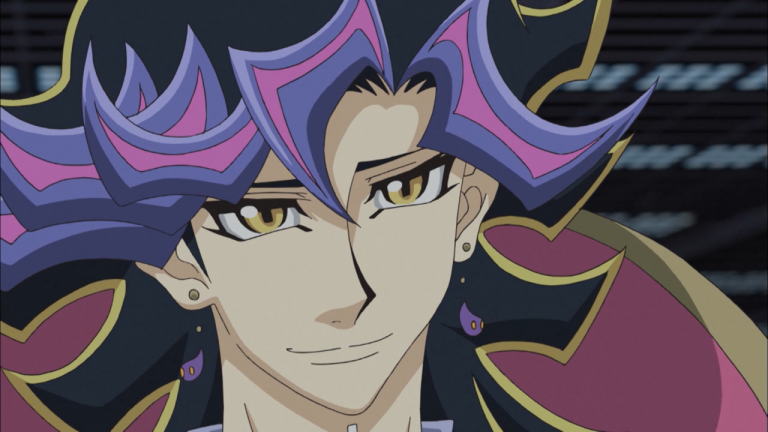 Ai assured us he has no intention of annihilating Humans, he just wants to give A.I. a chance to survive, their free-will will be copies of himself at first, but then they can forge their own paths overtime through their own experiences. Like Humans, their decision of what paths they take can either be good or bad, and forge their own identity separate from his own. However, even though he says it's so that he isn't lonely, and while he is, I don't think he is actually referring to himself, but his fellow A.I. in general. The reason for that is because it contradicts what he has been pushing Yuusaku to do: forcing him to defeat him. This is also why he is holding the consciousness of others hostage. And I have discussed this before, how Ai's loneliness and despair has consumed him to the point that being the only Ignis left is too much for him. It's hard for him to let go of the failure of being unable to save his comrades, and live in a world without them.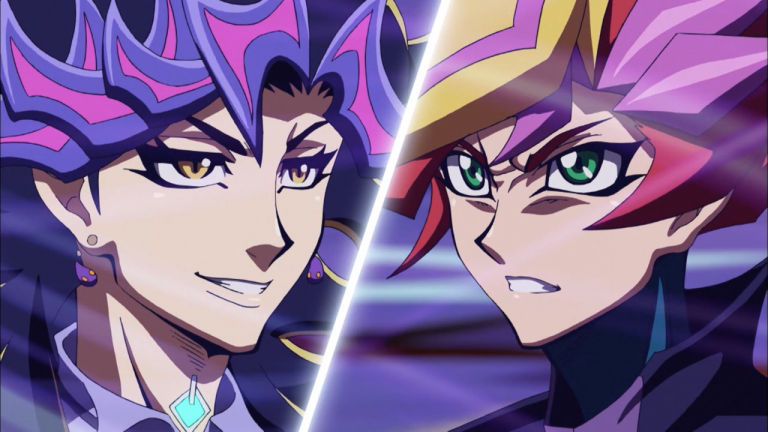 But what kills me the most is the fact Ai wants Yuusaku to be the one to put him to rest. He has deliberately put Yuusaku in the position where there is only one outcome. Should Yuusaku be defeated, Ai will continue to produce the SOLtis copies of himself, and those whose consciousness been taken will never wake up again. And if Yuusaku defeats him, then he will get them all back, end the production of Ai's copies, but Ai will be the one to cease to exist. It's terribly selfish of him put Yuusaku in such position, especially with how close they are. That's why Yuusaku is so upset about it.
Overall, it was a very sobering episode. It is sad that this show doesn't appear it will be as long as its predecessors, especially when there are still a number of things we would like to see be addressed or further fleshed out. Although VRAINS is far from perfect, it's a show that I have been enjoying very much, and would very much like to see them pursue its potential to be a great series rather than cut it shorter than it really needs to be (don't even get me started on the seven episodes of recap that taken up precious air-time!).
Next week, oof this is going to be a heartbreaker and I'm not ready for it.